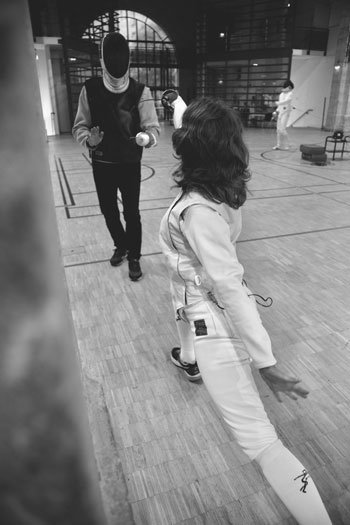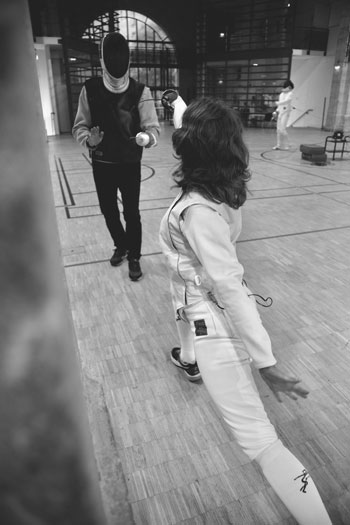 A combat instructor only for yourself !
You desire to practice fencing at your own pace? You cannot do it on a regular basis? Are you visiting Paris for a short stay? Do you want a personalized and intensive training or simply perfect yourself ?
Our Combat Instructor will set up a personalized program and will agree with you an appointment in one of our studios, at your home or at the place of your choice
Because sometime it's not easy to motivate onself, the club of Chevaliers des Blancs Manteaux also propose group classes of 2 to 4 people to introduce you to fencing or to go further in training.
Informations and making appointment : +33 (1) 42 78 59 72 / +33 6 63 86 24 50 / infos@chevaliers-blancsmanteaux.com